Installing a License Manually
NOTE * This document is intended only for sites which are still using dongle based licensing.  If you are not sure about your systems licensing please contact KLZ support ( support at klz dot com ).
Step 1 .  Locate yore license.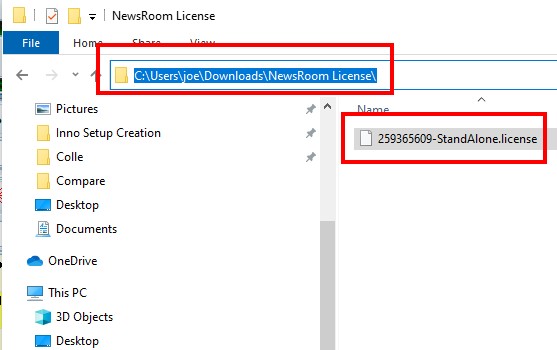 License on file system
Step 2 .  From the NfsAdmin Program select "Tools-Import License"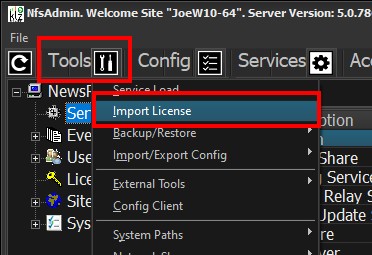 NfsAdmin Import License
Stop 3.  Install the License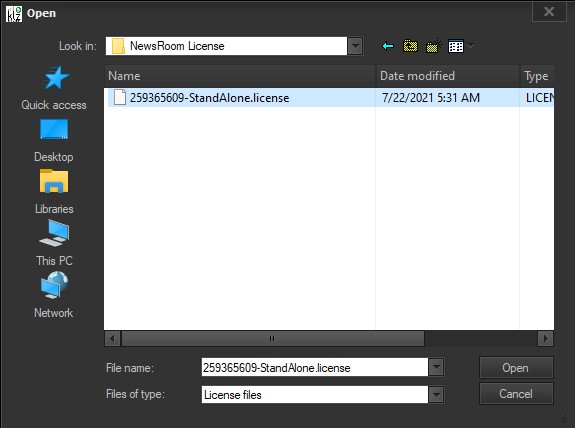 Install the License
Step 4.  Perform a "Service Load"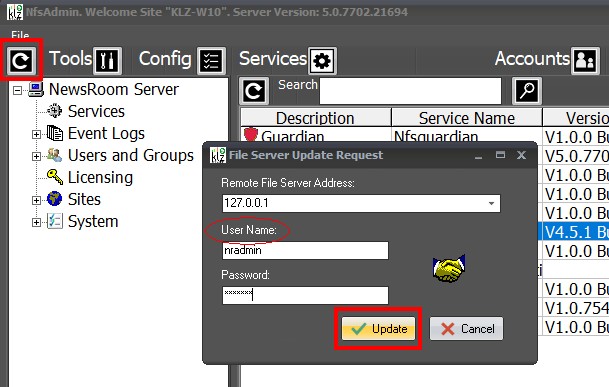 NR5 Srv Service Load 
Step 5.  Verify License in license viewer