Installing a License Manually
Step 1 .  Locate yore license.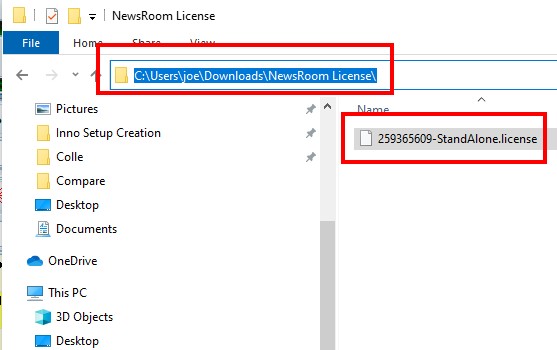 License on file system
Step 2 .  From the NewsRoom Registration Program located on your desktop.
NewsRoom Registration 
Step 3.   Select Manual License Install.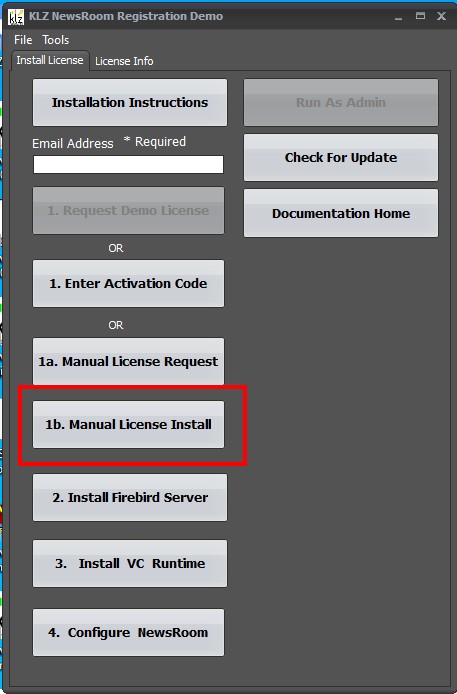 NfsAdmin Import License
Stop 4.   Install the License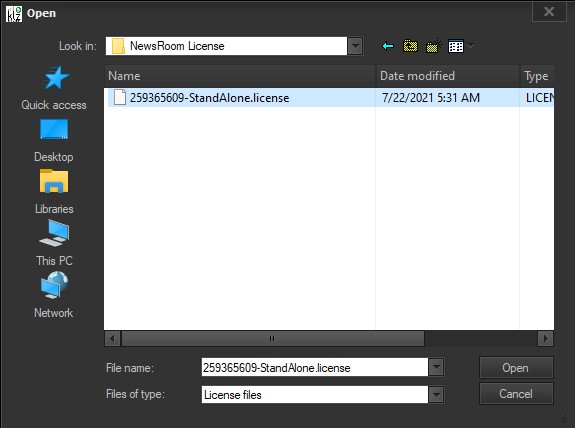 Installing the License
Step 5.   From the NfsAadmin program, perform a "Service Load"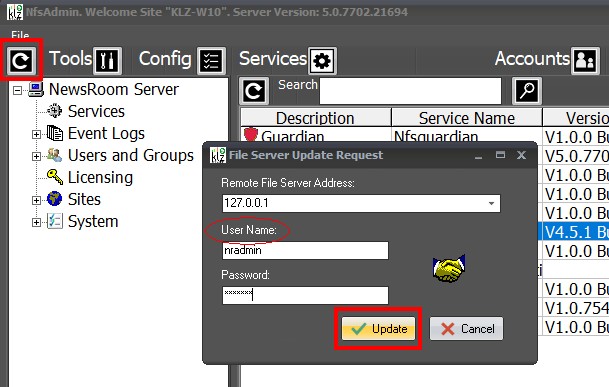 NR5 Srv Service Load 
Step 6 .  Verify License in license viewer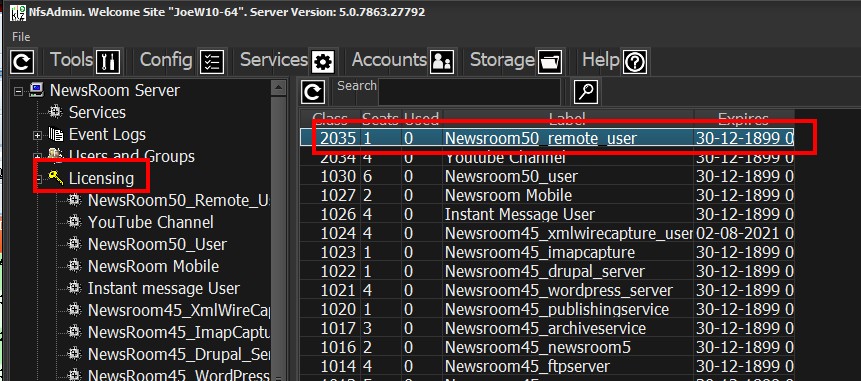 Your license has now been installed.
For more information or help installing a license, contact KLZ support ( support at klz dot com )