NfsAdmin - The Config Program
The NfsAdmin program is the config program for your NewsRoom 50 Server.  
You can access the program from the desktop shortcut icon on your server.

The NfsAdmin program has Three main areas:
A toolbar with drop down menus
A Navigation Tree
A List Area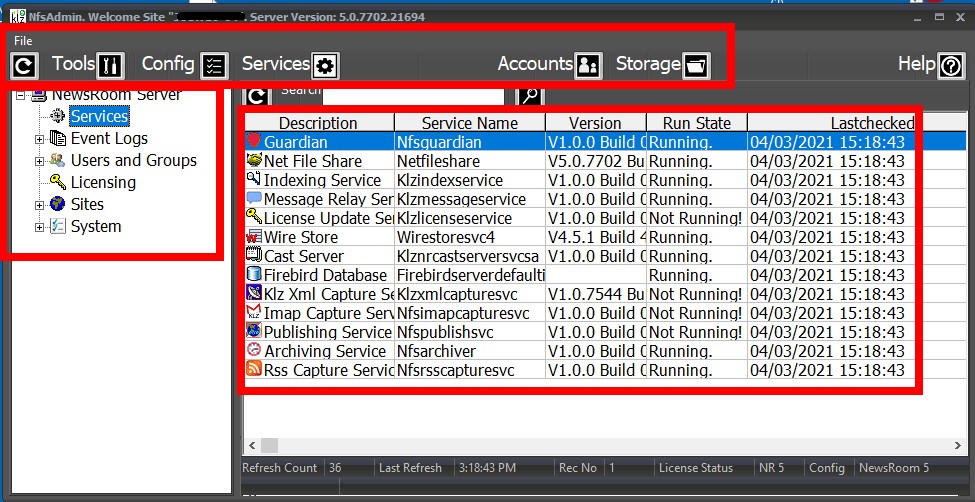 All of the system's configuration are available through either the toolbar or the Navigation Tree.
In the NfsAdmin Program you can:
Configure the system
Manager users
Manage storage ( Create Wires, Audio lists, etc)
Configure audio automation
Install and Uninstall Services
Install and monitor licenses
Config wire filters
Configure news casts
Perform system updates
View system logs
and much more
Watch the video below for a tour of the program.
Documentation about specific aspects of the system will be covered in documents specific to the subject.