Adding A Cast
To add a new cast slot in your NewsRoom 5 system, first open the NfsAdmin program and select 'Services'. 
From the right hand preview pane select 'Cast Server'.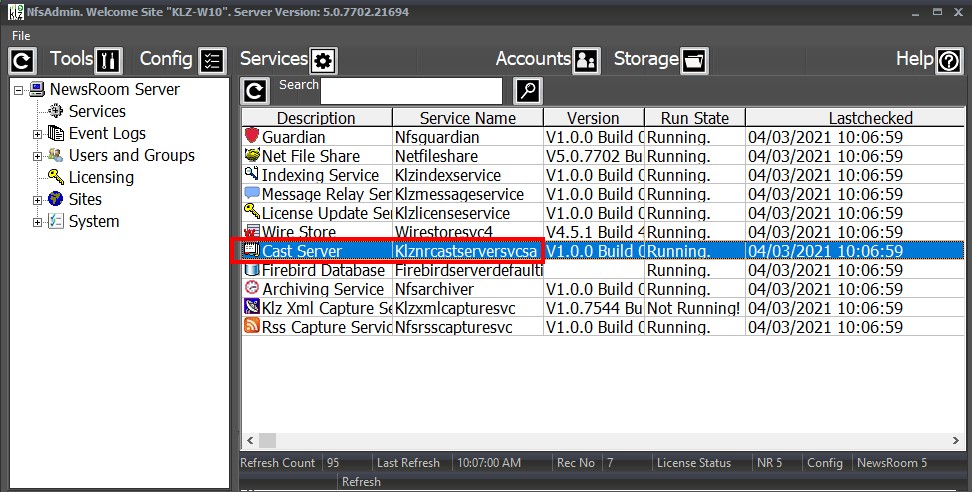 Right clicking on the Cast Server will present you with a fly out menu. Choose the 'Configure Service' option to open the settings dialog.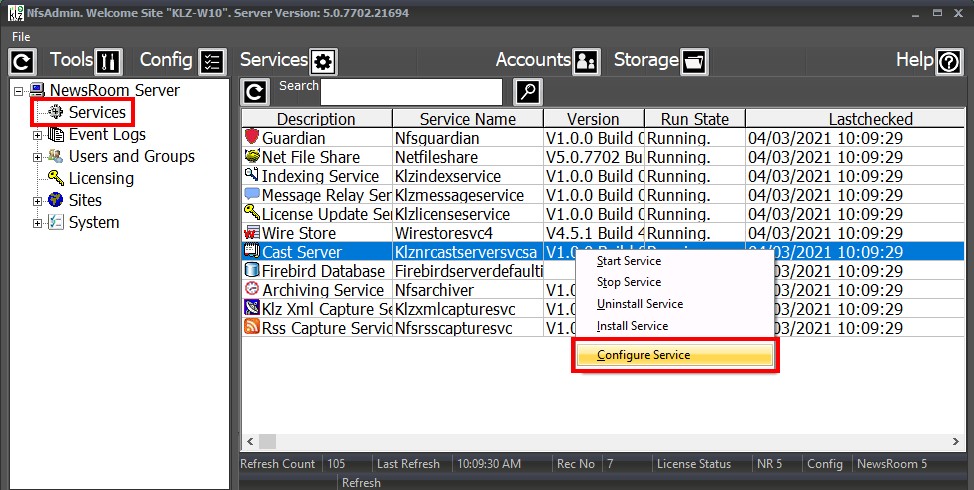 From the settings dialog click on the 'Casts' tab.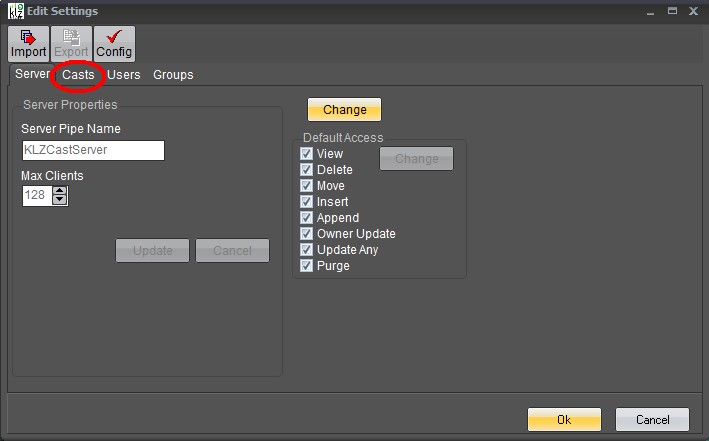 Click on the 'Create' button to begin the editing process.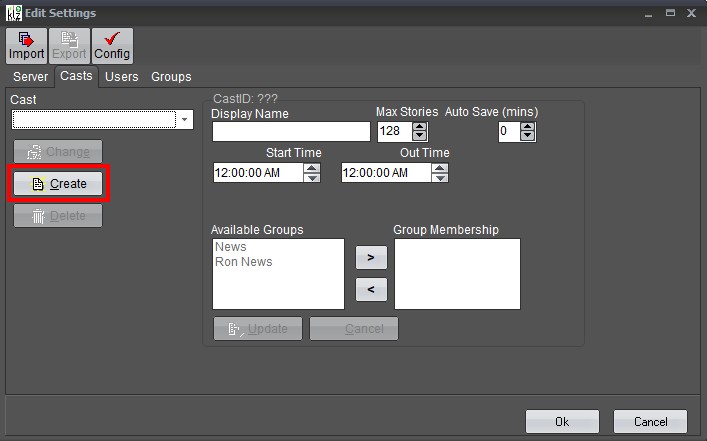 In the 'Display Name' field enter the name/title of your new cast slot and click the 'Update' button.
In the 'Cast' window click on the drop down arrow and scroll to the end of the list to see your newly created slot. Click the Ok button to confirm the save, and close the settings dialog.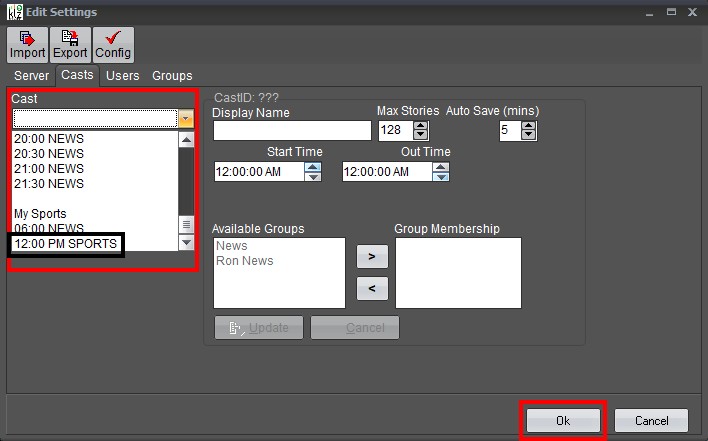 Back in the main NfsAdmin window click on the 'Service Load' button and enter your username and password to update the new changes to the system.
The last step to completing the operation is by stopping and starting the 'Cast Server'. First, you'll right click on the Cast Server and choose 'Stop Service'. Now right click again and choose 'Start Service'. Let's go confirm our new cast slot in the NewsRoom 5 system.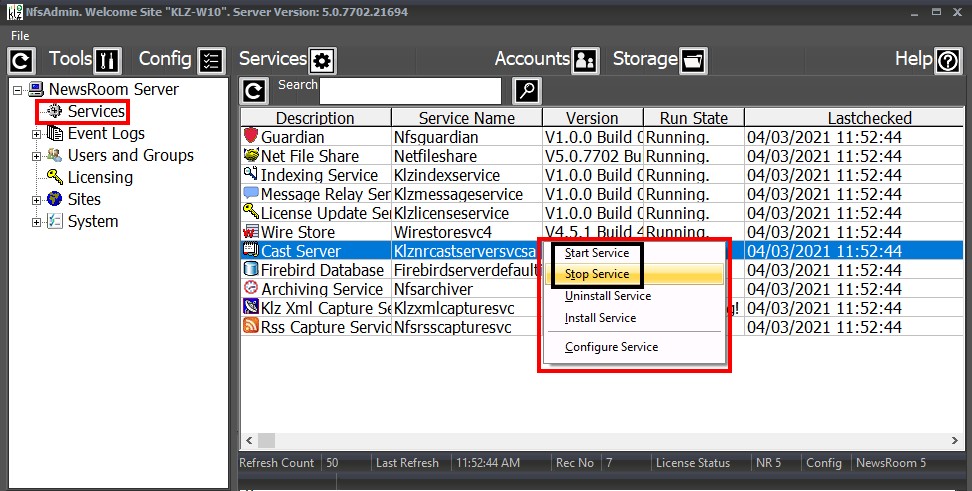 Log into your NewsRoom 5 client and launch the cast editor. Now click on the cast drop down and scroll to find your new time slot. Great job !