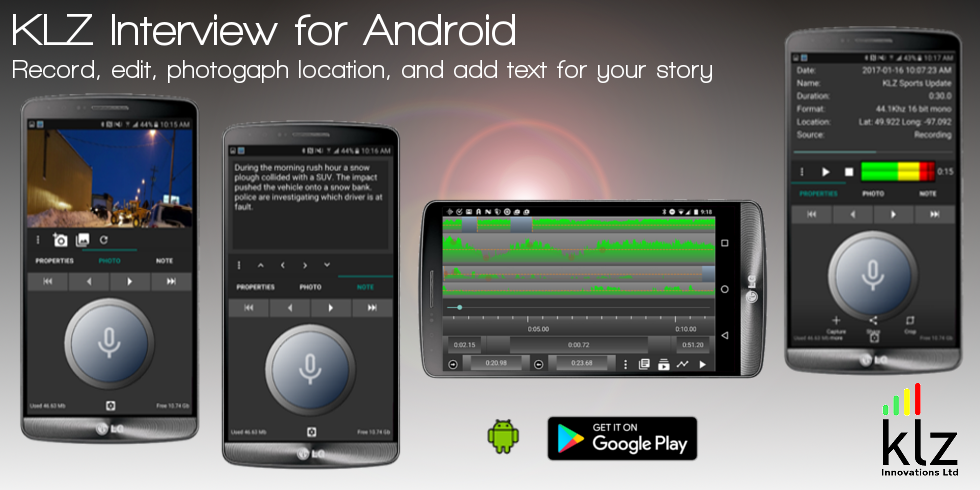 KLZ Interview™ is now available for download at the Google Play Store. Turn on your Android Phone, Tablet or Chromebook, and scroll through these easy to follow instructions. (Click on photos for larger view)
Enter Your Search
Type 'KLZ Interview' into the search field to find the listing for the mobile app. Once the list has populated, tapping on the app will take you to the terms dialog.
KLZ Interview will need access to your Location, Phone, Photos, Media Files, Camera, Microphone, etc. 
If you agree to the terms set forth, just tap the 'Accept' button to continue with your download. 
Downloading & Installation
The download begins immediately, and with an adequate wi-fi connection should take less than a minute.
Likewise, a sufficient LTE/4G connection should yield the same result. 
Once the download has finished, simply tap the 'Install' button to complete the installation process.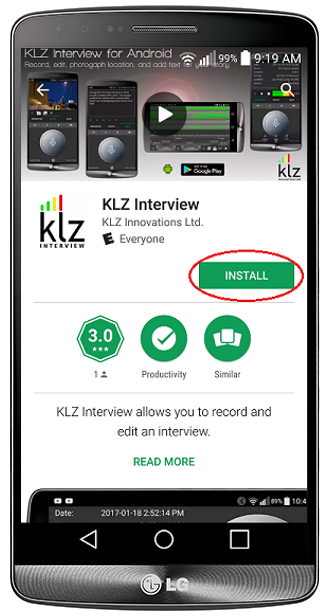 Open & Start Your Interview
Tapping the 'Open' button will launch the KLZ Interview mobile app, and introduce you to the main home screen. You are now ready for the 1st live test on your Android device. 
Tap 'Record' to instantly start recording your subject, or yourself. If you already have local audio in your device's internal database, you can import them with ease. 
Start a new project, or open a fresh multi-track editor and add up to 4 tracks of pre-recorded clips. Scan the audio library to preview or rename your clips.