Save to Automation
Description:     This video describes the procedure of saving audio to an automation system in the NewsRoom Remote 5 program.
Applies To:

Audience: 




 Jump to Video Tutorial
1. Drag audio to a Automation Folder
Save an audio clip to Automation can be performed by dragging an audio clip from the source folder of the My-sites tool to the desired Automation System.  In the case below the user has selected the RSS audio folder as the source folder and will drag the selected clip to the WideOrbit folder under Automation.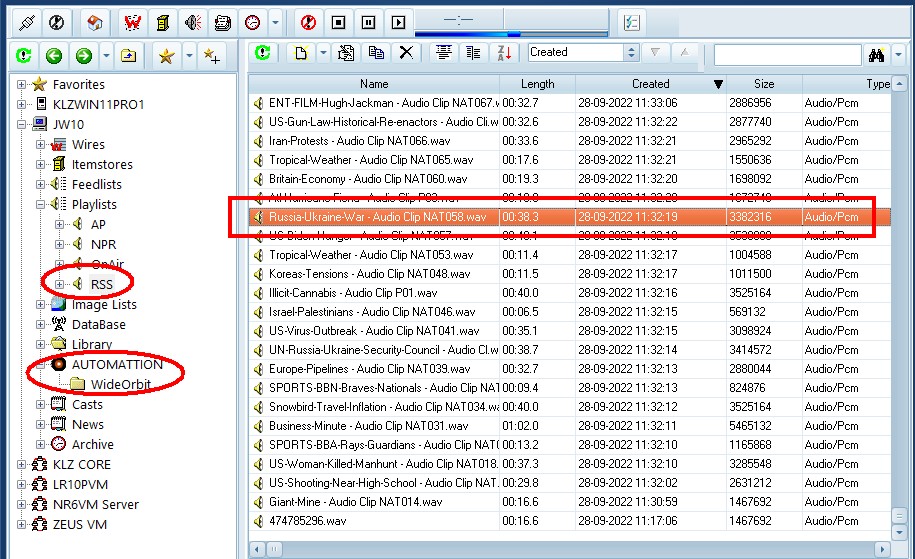 Drag to Automation in the My-sites tool 
2.  Select the Cart options for the Automation System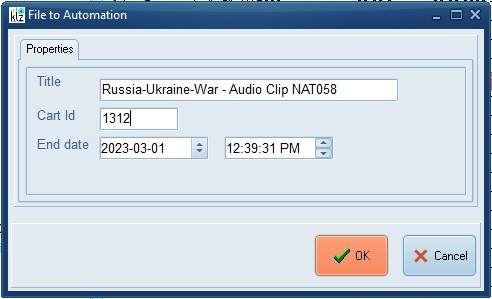 Automation Select Cart Options 
Video Tutorial