Adding A Wire Queue

To add a new Wire Queue in your NewsRoom 5 system, first open the NfsAdmin program and select 'Storage'. Next click on 'New Queue'.

Give the new queue a name and click create.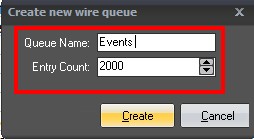 NOTE:If you'd like the queue to hold more/less than the default 2000 entries simply use the up/down arrows or type in a value of your own.

The new queue is created.

We can check our new wire queue in a few locations to ensure it was created properly. The first location we'll inspect is our alias in the NfsAdmin Tool. Expand the 'Sites' directory in the left hand tree and select your site. Right click on the 'Wires' alias and choose 'Edit Alias'. 

With the 'Wires' alias open click on the browse key as seen below.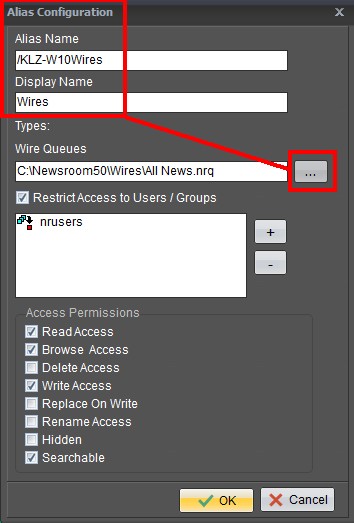 Scroll down through the current queues to find your newly created wire. Once verified simply click 'Done".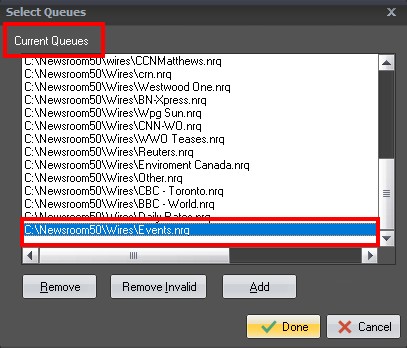 The final location we'll inspect is in the Windows file system (explorer). Navigate to the NewsRoom 5 share directory and double click the 'Wires' folder. Click 'Date Modified' and you'll see the latest file added which is your newest wire queue. Log into the NewsRoom 5 client and launch your Wire Viewer to start adding content to the newest wire queue.