Network News
Description:      This document presents an overview of the Network News tab in NewsRoom Remote 5.
Applies To:
Audience:  

 Jump to Video Tutorial
The
Network News
is provides the user access to the latest news in the system.  The 'All' button provides a feed of all the latest content in the system for all media types (text, audio, etc).  There are also specific feeds for Wire, Media, Item-stores, and the system archive.  
The user can drag content from these news feeds into the appropriate editor for the content type.  Text stories can be dragged and dropped into the HTML editor or the Cast editor.  Audio can be dragged and embedded into text documents.  Audio can also be dragged directly to an Audio editor.
Network News 
Customizing The Network News
Select the right click context menu from the "Home Button", and a popup menu is displayed.  From this menu you can manage your predefined filters.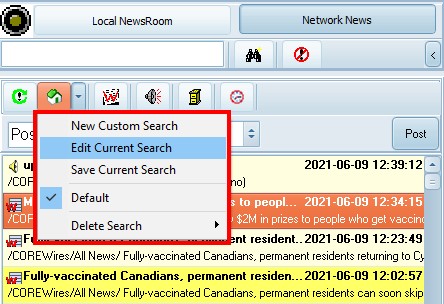 Creating a New Custom Search
Select the storage you wish to include in your search ( below )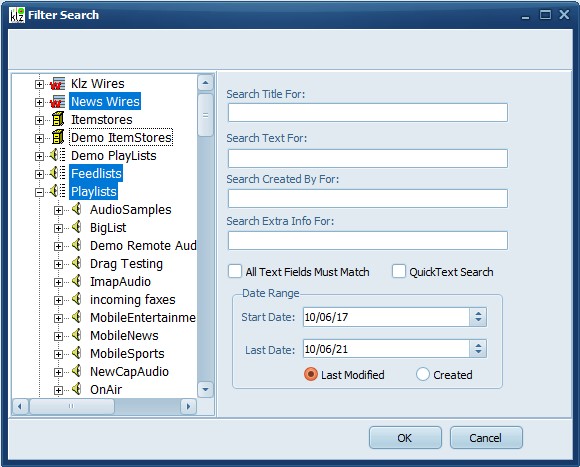 Advanced filter fields:
Search Title For
Search Text For
Search Created By For:
Search Extra Info For:
All Text Fields Must Match
Quick Text Search
Start Date
End Date
Last Modified or Created.