NR Remote 4.5 : Setting up Group & Program Options
Setting Up Groups:
Click Tools from the top main menu, and mouse down to choose Remote Groups (see below). In the Edit group dialog, either click 'Add Text Group' or 'Add Audio Group', depending on what you need.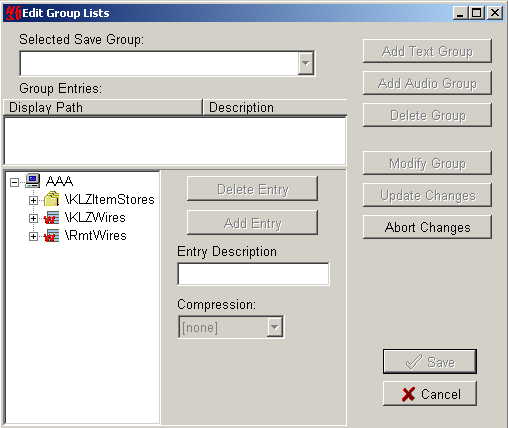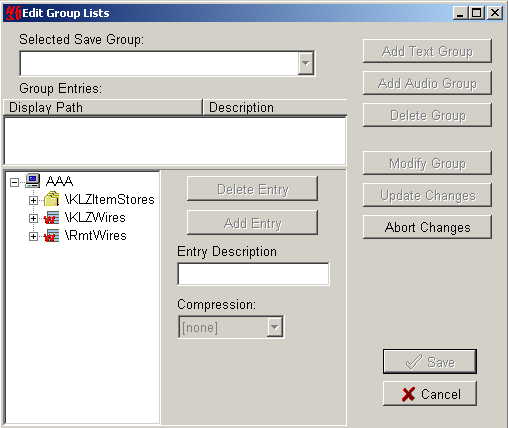 In the bottom left of the dialog you'll see the home (Main) site's server at the top of the tree. Below that are the available itemstores and wires. Expand the stores or wires, and choose the location that you wish to save to. Enter a description if you wish, and click 'Add Entry'.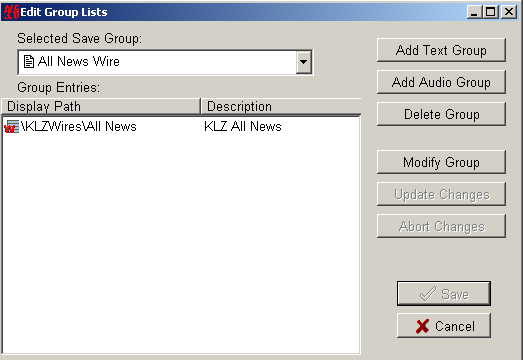 You now see the Path and Description in the window above. Clicking 'Update Changes' will prompt you for a 'Save Group Name'. Enter something significant, and say OK. You now have your Save Group displayed in the drop down list. You can add more groups, or just click the Save button if you're done.
Note: Follow the same procedure for adding an 'Audio Group'.
Expand and choose a Playlist (i.e., On-Air). Enter a description/ add entry/ update changes/ group name/ Ok/ Save. You're done !